About ReTech Pro
A Digital Agency Of Innovation & Creativity
We are professional Website Design Company based in Sialkot Pakistan, offering custom-made web design services. ReTech Pro offer multiple web solutions like web design, eCommerce or shopping cart design, Website re-design, php, My SQL, domain registration, web hosting, SEO (Search Engine Optimization), Digital Marketing and much more.
No matter whatever may be the requirement of your website, or if you are looking for an experienced website designer or seo expert, ReTech Pro can do all.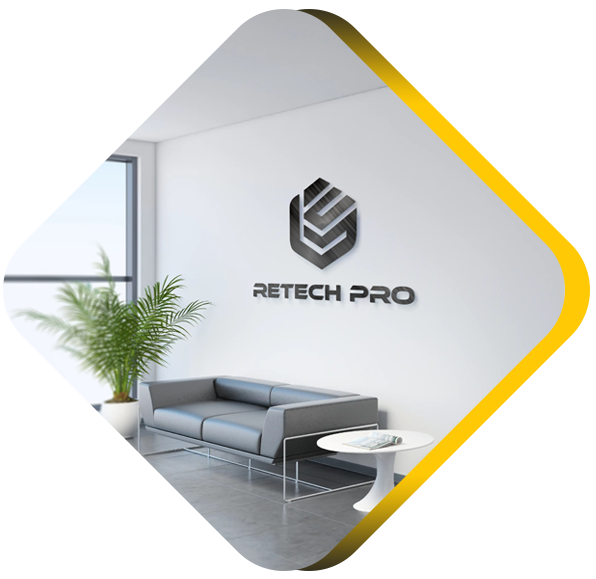 History
The ReTech Pro Company was born in Sialkot Pakistan Since 2019. The company rapidly expanded throughout Karachi City of Pakistan. ReTech Pro was acquired by Web Design in 2019, which lead to its emerging as a full service agency with expertise in web design and development & SEO.
Mission
Our mission is to transform our clients' businesses, allowing them to utilise powerful technologies and improve their processes. We want to be consistently bringing out world-class products and services, that benefit businesses of all sizes, making them more efficient and effective.
Vision
Our vision is to be the most sought after digital agency in Sialkot, facilitating sustainable growth and prosperity for our local and international clients. We are continuously evolving to become an industry leader in the vibrant field of website design and development technologies.
The company stands ahead for its brilliant work in the field of Website Design, Graphics Design, Web Development, Digital Marketing and SEO Optimization. ReTech Pro Sialkot specializes in the advertising and marketing of business entities. We help clients to plan and create strategies that will enhance their competitiveness and produce measurable results. Our process has been designed and proven to produce the greatest results in the shortest amount of time. Our tools are our minds and we are committed to delivering the highest quality work, support, and maintenance at the most competitive pricing.
RETECH PRO
Our Expert Team
Here are the team members who will propel your business to new heights.