ReTech Pro
Impressive Website Development Services
Web development services are used to design, build, support, and evolve all types of web-based software. With 2 years in web development, ReTech Pro delivers intuitive and fast websites, web portals, and other web solutions that bring about digital transformation and enhance business workflows.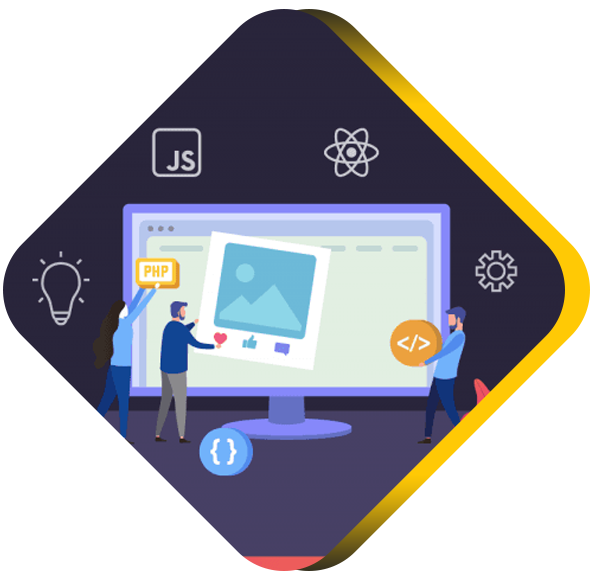 ReTech Pro
Secured Development Environment for your Web Project
We develop websites on test servers where you can see the progress of the sites and experience them in real time. It allows you to visualize the site architecture and make changes to the site before it goes live. The website is hosted on our server until it is fully complete. Once ready, the site is transferred to the live server.
ReTech Pro
Why us for Website Development Services?
Quality Website Development
Our priority is to build such websites for you, which generate handsome revenue and have worth watching effects. Just contact us for your next website development and get your website done precisely within the given timeframe and budget!
Responsive Website Development
We provide such web designs that are fully responsive and device friendly. Did you know? Your website can lose around 60% of visitors if your website is not optimized enough! So we are here with the team who can provide you with a fully responsive website at an economical price.
CMS Based Development
Keeping your needs in special concern, we make sure to use various CMS according to your needs. ReTech Pro offer you plenty of options while developing your site to make it robust and excellent accordingly. These include WordPress, Joomla, Magento, and Drupal.
SEO Optimized Website
We care about your ranking on Google and build SEO optimized websites. You do not have to distress about your website's ranking anymore. Get our web development services and become carefree to get your site among the top searches.
E-commerce Websites
ReTech Pro is one of the leading e-commerce websites development in Sialkot. We know how to create websites & bring the world to shop at your stop! We provide you with the support for payment gateway integration & self-service CMS to monitor your sales.
24/7 Customer Support
We are aimed to serve you at our fullest. We ensure to provide you with 24/7 friendly customer support if you face any problem in the working of the website. Moreover, we provide complete documentation once the development of the website is done.
ReTech Pro
Website Management with Backend Flexibility
You're running a business. You don't have time to mess about in the backend of your website. With a Content Management System (CMS) that's easy to use, you'll spend less time tweaking and updating and more time doing what you do best, which is running your business. Once your web build is complete we will convert your online space to a content management system (CMS) like WordPress, Magento or Shopify. This makes your website easy to manage, even if you have minimal technical skills. You will have the ability to jump into the backend and tweak the front whenever you like. It's your business. You're in control.
Our Web Development Services open the potential for such benefits as:
Growth of Customer/User Base
New Digital & Business Channels
Increase in Conversions (up to x6)
Get a Fast and Reliable Web Solution
Got a project that you would like to discuss?